Karen Gillan (born 28 November 1987) is a Scottish actress and former model, best known for her role as Amy Pond in the BBC science fiction series Doctor Who (2010–12). In film, she has starred as Jane Lockhart in Not Another Happy Ending (2013), Kaylie Russell in the horror film Oculus (2013), and Nebula in the Marvel film Guardians of the Galaxy (2014).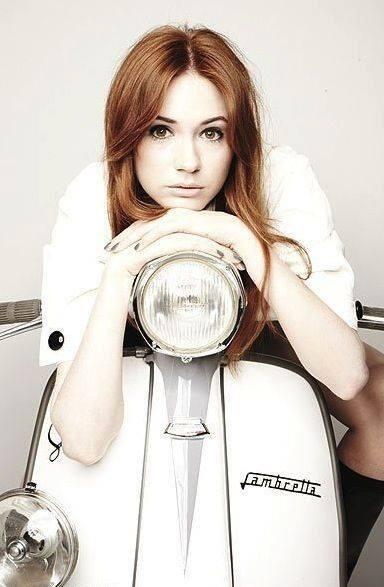 Please accept YouTube cookies to play this video. By accepting you will be accessing content from YouTube, a service provided by an external third party.
If you accept this notice, your choice will be saved and the page will refresh.
Hang on,  sister !
The text of this article is owned by Ridin'GirlsBlog and is released under Creative Commons license. You are free to redistribute it and reproduce it ...
X
http://ridingirls.org/wp-content/plugins/rgb/css/style.css